This supply list contains some of the items I use in my art every day. I have compiled this list for you to use at your convenience and will add to this list as I try out new supplies.
Note: some of the links on this supply list are affiliate links to Amazon, which means if you use the link I will get a small commission. This, of course, is at no additional cost to you. Using these links allows me to keep this website running. Thank you so much for supporting a fellow artist.
Oil Painting Supply List:
If you paint in water-soluble oils or acrylics, you should be able to find similar colors in a brand you enjoy. At this time I use a lot of Gamblin oil colors, but I have also use other brands as well.
Limited Palette Essential Pigments (Zorn):
This is the very basic four colors you will need to get started painting.
Additional Pigments I Use:
Mediums, Mineral Spirits & Solvents:
Canvas & Other Helpful Tools:

Colored Pencil Drawing Supplies:
Paper:
You can draw on just about any kind of paper with colored pencils, but the paper may not be able to hold up against multiple layers. You get much better results with the papers listed below.

New York Central 100% Cotton Watercolor Paper Blocks – Hot Press Acid-Free 9×12

Fabriano Artistico 100% Cotton Extra White 140 lb. Hot Press 20 Sheet Block 9×12″
Colored Pencils:
I'm listing sets of colored pencils, but you can buy them individually as well.
Budget friendly starter pencils: Prismacolor Premier Colored Pencils, Soft Core. These colored pencils are wax based and may leave a wax bloom when applying layers.
Derwent Studio Colored Pencils set: A wax-based sturdy pencil that sharpens to a fine point and doesn't crumble easily. These pencils create a crisp, precise line and are perfect for detail work. These can be purchased in different sized sets or individually. If lightfastness is important to you, research these pencils before purchasing. They don't all have a high lightfast rating.

Derwent Round Drawing Pencil Ivory Black: It's worth it to get this pencil on it's own. It has a very dark black which is hard to beat.

Faber-Castell Polychromos Artists' Color Pencils – Tin of 120 Colors. A set of 36 Faber-Castell Polychromos is great to start with. You can always add individual pencils to expand your collection. These are an oil based pencil that are vibrant and blend smoothly. They also have a high lightfast rating.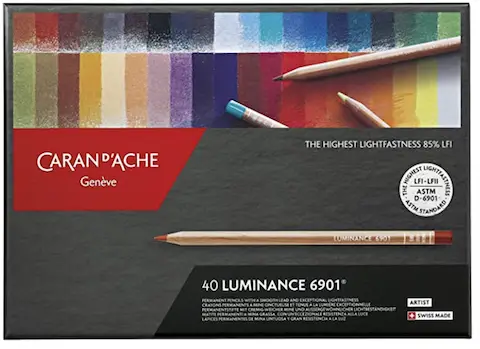 Caran D'ache Luminance Colored Pencil Set of 40: These pencils are expensive, but a dream to work with. They are extremely lightfast which is great if you are selling your work. If the sticker price on a set of Luminance is too much for your budget, you can always buy them individually.

Caran d'Ache Museum Aquarelle set of 12 colors. These are gorgeous watercolor pencils. They are vibrant on their own but when water is applied, they explode with color. If you are feeling like spending money, you can also get a set of 76. These also have a high lightfast rating.

Caran d'Ache Neocolor II Watercolor White Crayon: I'm adding this as I like being able to dip a fine tip brush into water, dab on the crayon and add a bit of white to my work if it needs it. I primarily do this when working with watercolor pencils. I don't know how well this would work with oil-based pencils.

Erasers:
There are many erasers to choose from, so if you have one already don't feel like you need to get new ones. I would, however, highly recommend getting an electric eraser. It makes erasing so much easier.
Faber-Castell Kneaded Eraser with Case
Faber-Castell Dust-Free Vinyl Eraser

Miscellaneous Colored Pencil Supplies:
Slice 10548 Craft Knife, Finger-Friendly Edge: perfect for scraping away or adding texture like fur.

X-ACTO Pencil Sharpener: this pencil sharpener is on my wish list. It saves so much time and is heavy duty.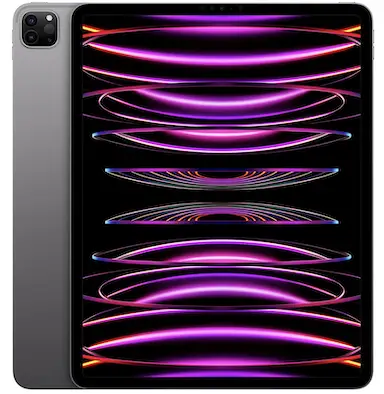 Digital Painting Supplies:
iPad Pro 12.9″ (Wi-fi, 256 GB)
Authentic Apple Pencil 2nd Generation
Budget friendly iPad pencil which has a selection of colors. (Black, pink, purple, red & white)
FREE Painting Tutorials:
Below are some of the painting tutorials I've done using many of the supplies on this list.